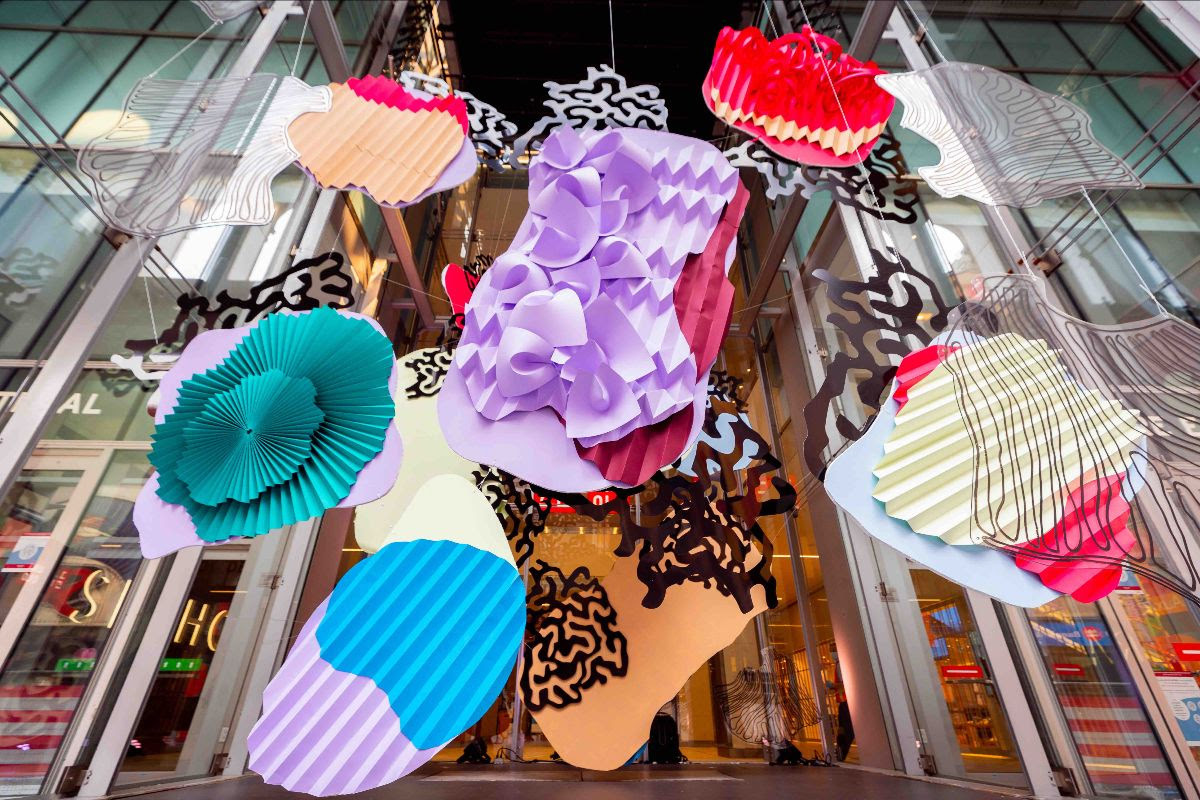 Store displays in Montreal's central shopping district downtown don't always turn our heads, but when it's a 20 foot by 20 foot paper sculpture that took more than 4 months to make, it tends to catch our attention.
Coral is a new art installation inside the Eaton Centre in downtown Montreal from Pauline Loctin, the artist formerly known as Miss Cloudy. It's a massive three-dimensional paper installation made entirely by hand, taking months of folding and sculpting paper to create it.
As the only paper artist in North America to produce works of paper of this dimension—the paper art trend hasn't been adopted as widely here as in Europe or Scandinavian countries—it's a grandiose piece about the alarming increase of the death of the barrier reefs all over the world.
Coral – Installation été 2021 – Centre Eaton entrevue fr/en from Pauline Loctin on Vimeo.
Born in central France in 1985 and based in Montreal, she practices paper folding—among other art forms—in ways that include designing and sculpting paper costumes and murals. After having collaborated with museums and attractions like Montreal Museum of Fine Arts, the Grands Ballets Canadiens, the Orchestre Symphonique de Montréal, Art Basel Miami and more, this work represents the artist's first-ever public art installation.
Part of the Eaton Centre shopping mall's Une vitrine sur l'art initiative, the artwork will be on display right outside Time Out Market Montréal from now until October 28.